New Additions to our OverDrive E-book Collection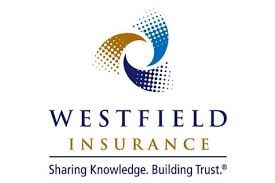 Last school year, our Academic Challenge team had a top 10 finish on Channel 5′s Academic Challenge show. With this performance, Westfield Insurance Company awarded a grant to St. Edward High School to be earmarked "for the benefit of, and to assist with, the educational needs of all students."
$1,200 of this grant was designated for the purchase of additional content for our OverDrive e-book collection. Titles range from popular fiction to AP test prep. Many thanks to Westfield Insurance and the members of the Academic Challenge Team!
Featured E-Book
Fifteen-year-old Laurence Roach just wants a normal life, but it's far from easy with his little brother who acts like a dog and their depressed alcoholic mother. If Laurence can win the luxury vacation in a local radio contest, he's certain his mum will finally be happy again. Then one night she doesn't come home from work, and Laurence must face the reality that she might not come back at all.
Terrified that child services will separate him from his brother, Laurence does whatever he can to keep their mother's disappearance a secret. For two weeks, he spins a web of complicated lies to friends, neighbors, and the authorities—even dressing up in his mother's clothes to convince everyone she's still around. But Laurence can't hide the truth forever. He begins a desperate search for her, and that's when the real trouble starts in this powerful story about family, forgiveness, and hope.
To read this book or check out any other OverDrive e-books, see Mrs. Milowicki or Mrs. Wagner for your library card number and PIN.